Main content starts here, tab to start navigating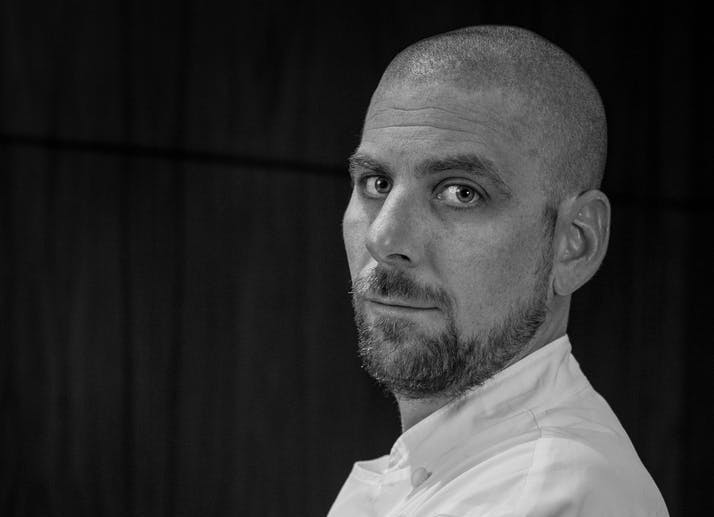 Patrick Hodge III
Chef de Cuisine
Chef Patrick Hodge III was born and raised in Allentown, Pennsylvania. As a child, Patrick was always pulling at his mother's coattails in the kitchen wanting to lick the beaters or spatula. He started his culinary career as a high school student at Chi Chi's Restaurant. After graduating high school, Patrick attended Pennsylvania Institute of Culinary Arts in Pittsburgh, PA after which Patrick started cooking at Sky Top Lodge in the Poconos where he began his professional career.
In 1999, Patrick moved to Las Vegas to work for world renowned Chef Charlie Palmer at Aureole restaurant located inside Mandalay Bay Resort and Casino. During his time working with Charlie, he honed his skills as a line cook and became a Sous Chef for the first time in 2000. Patrick also had the opportunity to work at Charlie Palmer Steak inside the Four Seasons Las Vegas, which was the first independently chef owned restaurant ever inside any Four Seasons worldwide.
In 2001, when N9NE Steakhouse opened, Chef Patrick was asked by Chef Barry S. Dakake to join the culinary team. Shortly after opening, Chef Patrick was asked to be Chef Barry's assistant. Patrick worked side by side with Dakake to make the award-winning N9NE Steakhouse one of the most well-known restaurants in Las Vegas, cooking for various celebrities and world dignitaries.
Chef Patrick left N9NE Steakhouse in 2016 and moved back east to Boston, Massachusetts, and furthered his culinary career with Restaurateur Roger Berkowitz and Legal Seafoods as a Sous Chef at their flagship restaurant Legal Harborside. After four and a half years in Boston, Patrick was approached by Chef Barry S. Dakake to work together once again and be the Chef de Cuisine.
Chef Patrick is happy to be back in Las Vegas and is looking forward to the new opportunity alongside his long-time co-workers Barry, Marco, and Yassine. Chef Hodge III looks to bring his work ethic, leadership, and attention to detail to Barry's Downtown Prime at Circa.