Main content starts here, tab to start navigating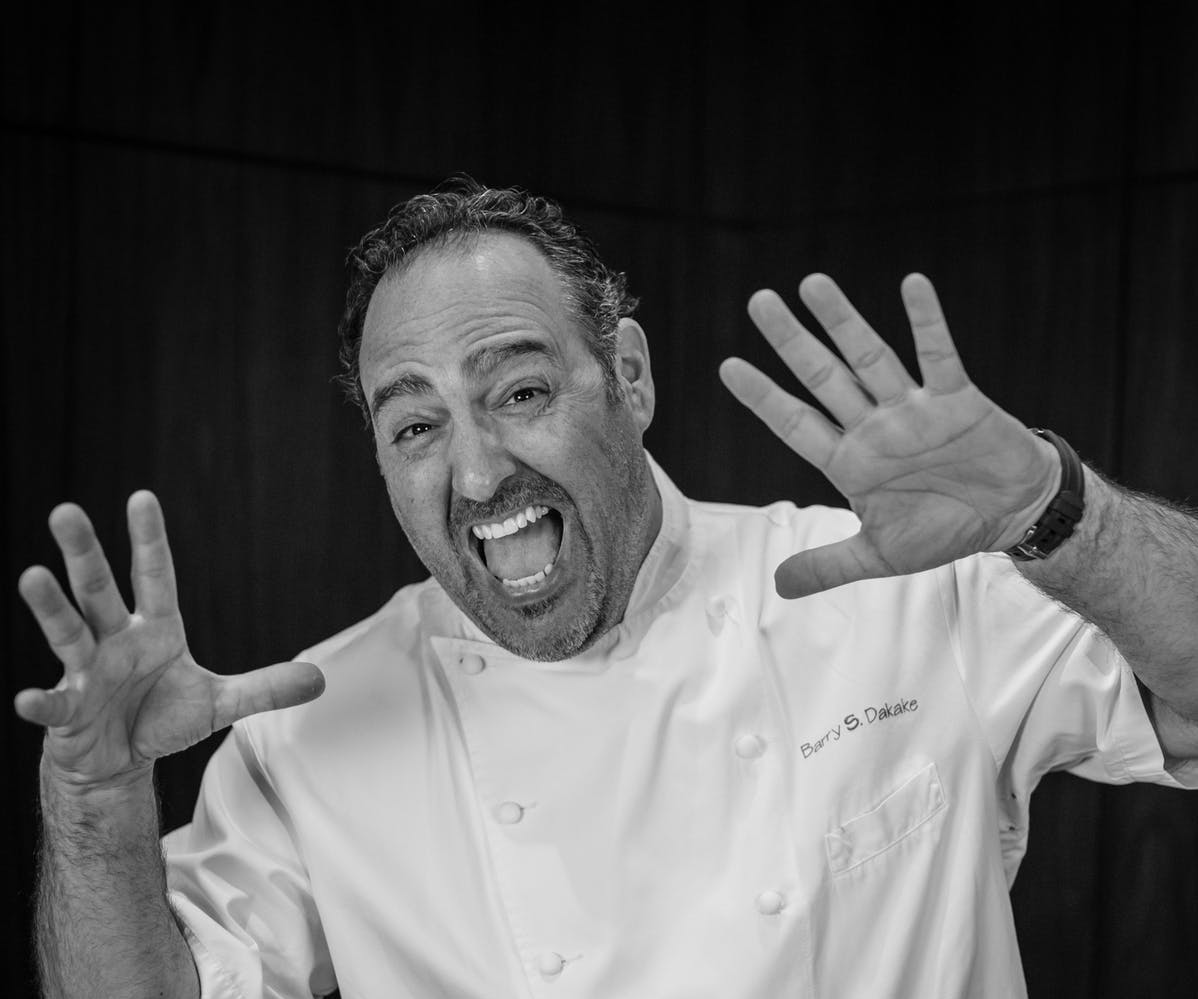 Barry S. Dakake
Owner / Chef
A native of Johnston, Rhode Island, Barry S. Dakake grew up in a family where cooking and feasting were a tradition. Dakake fondly remembers going to the market with his Italian mother twice a week to pick out fresh vegetables and assorted proteins for the family's weekly meals. Chef Barry believes that these trips to the market and his family's love for delicious food inspired his passion and desire to pursue a career in the culinary world. Dakake obtained his degree in Culinary Arts from Rhode Island School of Design in 1990. Following graduation, he had the honor of working with Chef Charlie Palmer at Aureole in New York. Dakake was able to refine his style of cuisine, creating simple and soulful tantalizing dishes, and describes his technique as a combination of "a basic French background with an American flair."
After leaving New York in 1999, Dakake was commissioned by Palmer to open Aureole at Mandalay Bay Resort & Casino in Las Vegas, followed by Charlie Palmer Steak, the first independently owned restaurant ever to be housed in a Four Seasons Hotel. Chef Dakake brought his talents to be part of the opening team of N9NE Steakhouse inside the highly anticipated Palms Casino Resort in 2001. Dakake's contributions to N9NE have resulted in the steakhouse being named a "Top 100 Restaurant in the World" by Conde Nast Traveler, "Top100 Dining Hot Spot of 2013" by OpenTable.com, "Best Steakhouse" by Vegas Magazine, "Hottest New Restaurant" by Wine Spectator, "America's Best Restaurants" by Gourmet Magazine as well as "Chef of the Year 2018" reader's choice by Eater Vegas.
In 2017, N9NE Steakhouse closed it's doors after 16 years to make way for a new concept, which Chef Dakake facilitated. As Executive Chef of Scotch 80 Prime, he played an instrumental role in putting the restaurant on the map. In early 2019, Chef Dakake resigned from the Palms in order to form 980 Consulting with his business partner Yassine Lyoubi. 980 Consulting later partnered with Marco Cicione and Donnie Rihn to form Make It Happen Hospitality LLC and bring Barry's Downtown Prime to life at Circa Las Vegas.
Through the years Dakake has cooked for numerous presidents, athletes and A-list celebrities including former President Barack Obama, former President Bill Clinton, Jay-Z, Joe Montana, Barry Bonds, Kobe Bryant, Paul Pierce, Tom Brady, Prince, Michael Jordan, Jerry Rice, Justin Bieber, Muhammad Ali and the Las Vegas Golden Knights. Chef Dakake is a strong supporter of the community and has contributed his time and talents to various organizations.